Carrying Capacity
We undertake furniture removing, cargo nsportation, loading and unloading, ifting, moving, fixing, opening, devanning ……
#################################-
Lifting Capacity
Our company is equipped with 1 hoist of 50T, 2 of 25T and 16T, respectively, 2 forklifts of 5T and 3 of 3T……
#################################-
Transportation Capacity
At present, our company possesses over 20 vehicles, 14 platform cars of 10T, 3 trucks of 5T and 15 van vehicles of 8T……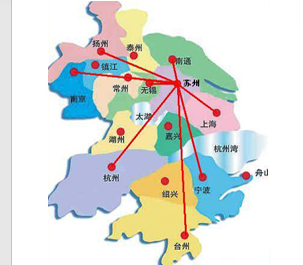 Suzhou Xinsheng Transportation Co., Ltd was established on March 25th, 1984, formerly known as Wuxian Changqiao Xinsheng Transportation Team. Registered capital of the company is 7.5 million RMB. The company was reformed and established Wuxiang Xinsheng Transportation Co., Ltd on April 7th, 1998. 25 years has passed since the company was renamed as Suzhou Xinsheng Transportation Co., Ltd with the approval of Suzhou Industrial and Commercial Bureau on February 20th, 2002. With 25-year efforts made by staff, the scale of operation of the company has been increasingly expanded and its competitive power has been greatly strengthened.

Our company has 5 Grade Business Qualification of Road Freight Transportation issued by Transportation Ministry. We mainly undertake lifting, carrying, moving and fixing operation, equipment operation of container entering the yard, making and operation of bale packing for kinds of equipment of enterprises, as well as long & short distance cargo transportation and container transportation in the whole country.

With the development of the society, the company is in the transition from a traditional transportation enterprise to a modern logistic enterprise. Up to now, we have established a new office building with a large-size park and a warehouse which can provide better hardware facilities for parking and storage services. Meanwhile, by scientific connecting decision-making flow and information flow, the company has effectively solved the problem of the use of equipment and human resources, and rational allocation of resources and implemented integrated management in coordination.

The company undertakes vehicle transportation business throughout the year. We have rich experience, good reputation and image. The transportation service is safe, reliable and on time. We implement modern management in accordance with practical situation and everchanging market.

Our company has been chosen as Advanced Enterprise of Safe Transportation for years. We were awarded Advanced Enterprise of Safe Transportation in City Road in 1998, 1999 and 2000. Mr Wu Genxiang, the legal representative of our company, was awarded Municipal Advanced Person. Our company has been Trustworthy Unit of Financial System since establishment, and we are conferred AAA Good Financial Standing Unit by China CITIC Bank Suzhou Branch.

Our company aims to the belief that 'Customers first ?Service supreme'. Here we promise that we will work in the spirit of solidarity, Pragmatism and initiative; we will put safety the top priority and always keep it in mind; we will be responsible for the safety of both the others and ourselves with good work style of concentration and careful driving. To meet the requirement of customers and establish a good corporate image, we are willing to be supervised by you and your companies to ensure the implementation of the promise. Our company will be your trustworthy cooperative partner.